Founded in 2012 with experience amassed from APAC, EMEA and the USA, we approach every client with a unique perspective, fine-tuned to thrive on a global scale. Businesses are under pressure to deliver whether it's results, growth, survival or to release further capital value. Most businesses do not have the resources, knowledge and processes to build a path to deliver these objectives whilst not losing site of the day job. Transformation to stay relevant and grow has never been more in demand and Investor brands can deliver a full end-to-end service that compliments the existing business, adds immediate value and enables you to stay focused on your core activity.
Our extensive background in the Retail, Wholesale, E-Commerce and distribution ensures our ability to drive change and find strategic solutions that give your business a competitive advantage swiftly and successfully.
We tackle intricate projects head-on, with integrity and forward-thinking and invite innovative solutions that carry your business into cutting-edge territory. Staying true to our core values, Investor Brands works closely with our clients to devise a business strategy that promotes organic growth and optimal performance throughout their entire company, that delivers transformation without disruption to the core business.
Investor Brands – Is focused on these stress pressures and build a path to the objectives. We have a strong team with cross-category expertise capable of both recognising what can make a difference, building a path to show what needs to be done to deliver and providing a team to ensure delivery.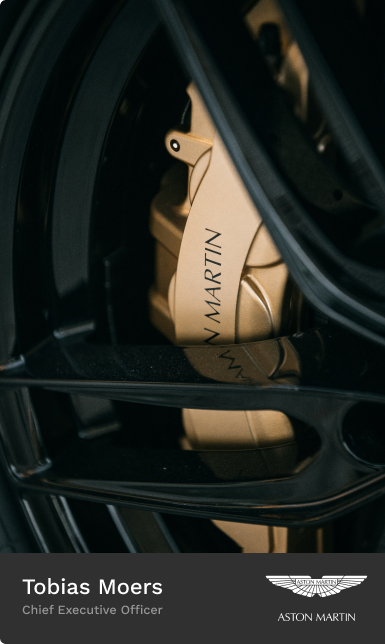 To move a purely automotive brand into a true luxury lifestyle brand through product, services and mono-branded retail concepts.
Executed branded projects on products including mobile phones, diamond jewellery, home furnishings, home audio, wall art, eyewear, silverware, apparel, leather goods, strollers, toys and bikes. Established partners in the Middle East and Asia who will set up monobranded retail concepts.
Europe, USA, Middle East and Africa, Asia Pacific.
Created a strategy to provide a wide range of products from best-in-class partners which would appeal to a range of consumers including the uber-rich, car owners, aspirers and fans of both the luxury car and racing brands across the globe. Achieved through creating subbrands at varying price-points to appeal to a range of consumers without devaluing the core brand and finding partners to execute product aligned with this aim.
Harrods, Selfridges, Reinascente, El Cortes Ingles, Collette, luxury boutiques and through selective online outlets.

At Investor Brands, we believe that an optimised thinking drives progress and should be encouraged at all levels. We don't pass on innovative ideas for the sake of a safe route. Instead, we create a supportive, adaptable and informative environment so that you are always confident to make bold choices and build the foundations for survival and growth.

In work, the only constant is change. That's why adapting to changing environments is crucial to staying one step ahead of competitors. We pride ourselves on customising and evolving our approach based on your specific circumstances, goals and best interest.

Our work ethic is inquisitive, uncompromising and highly commercial when it comes to achieving your goals. Once we contract on a professional relationship with you, your success becomes our success and one of the senior team will lead all elements of the project.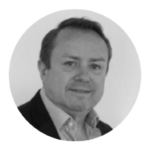 Transformational leader with entrepreneurial mind-set and proven ability to set up, develop and grow business on a global scale. Clear record in maximising equity value by leading successful omni-channel execution, forging major strategic partnerships, and ensuring customer solutions drive additional commercial value.
Highly analytical commercial product and brand leader leveraging expertise in managing branded propositions across multiple markets, delivering immediate results. Impeccable record of leading customer-centric and service-driven strategies that combine product into customer centric experience. Excels at analysing shifting market trends and seamlessly incorporating change in operation to extract profitability and success in uncertain and fluid circumstances. Exceptionally adept at attaining high customer satisfaction via leveraging disruptive mind-set and operational expertise to deliver service in line with customer needs. Skilled in steering businesses and directing remote teams towards a common goal nurturing cohesion and collaborative culture that's drives high performance.
CFO / Operational / M&A / VC / Sales optimisation / P&L
Global CFO/COO multi sectors
Serial entrepreneur and has experience as the COO of a major Food, Home & Personal care business.
New Ventures Director for Unilever's UK business and worked extensively within M&A. Set up and became CEO of Myhome a successful domestic services business which he sold at the beginning of 2002.
David has worked for Calvin Klein, Tesco, Harrod's within brand management, supply-chain and commercial. David is a chartered accountant.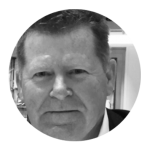 CDO and Transformation Associate
Uncovering & Delivering Retail Business Transformation Growth Opportunities.
A powerful B2C & B2B C-Suite international leadership level executive and consulting practitioner.
I bring 20+ years commercially focused data and consumer behaviour driven actionable and digital business transformation experience. All gained from the high street, mail order, and eCommerce for international above and below the line brand & channel growth. Stephen specialises in finding and creating deliverable scalable and transformational growth opportunities for ambitious companies within the context of Multichannel Retailing for B2C/B2B eCommerce. A classic starter finisher who is aligned for growth with a key focus on consumer behaviour and profit.
Mark Hilton is a multi-sector Creative leader, who started out by setting up a business in the fashion industry, where his skills as a graphic designer soon proved that he understood how to appeal to the mass market. Mark was enticed away from the sector when he was signed up by Warner Bros as a songwriter and recording artist. While continuing to write music and ply his graphic art skills,  for the last 25 years Mark has been a disruptive leader in the many creative sectors and involved in a diverse range of tech projects, including:
Developing and launching eBook applications, Design of Social Media concepts for TV and mobile phones and Software design for mobile phones. He is currently leading creative on a new metaverse proposition being launched through Investor Brands in 2022 that drives new income streams through multiple channels.
Patrice has over 10 years experience in Private Equity financing and 8 years building businesses. He is also a board adviser to many startups and a mentor for Startup Bootcamp and Founder Institute. Patrice has a focus on UX, commercialisation and routes to market.
I started off working in a Studio creating childrens TV for channel 5 then I moved to freelance game design finding myself working across multiple projects from Game to TV and Film, mostly spending my time in game animation and rigging.
Qualified and passionate 3D Artist, who has mostly freelanced on multiple projects and different areas ranging from Medical sector to Film and Games. Area of interest and knowledge includes creation and optimization of 3D Characters and Assets.
Ewa is a 3D generalist primarily specialising in 3D modelling and texturing, with experience in animation and simulation. Keen on international connections, worked in several countries including interning at Nintendo of Europe in Germany and partaking in the International Genetically Engineered Machine (iGEM) conference in Boston MA. Personal interests include illustration, game design and exploring horror themes.